Three Year Drywall, Texture, Painting Warranty
ABC Drywall and Paint Ltd. guarantee's our work from cracking and peeling and fading of color for three years from the date of completion.
ABC Drywall and Paint Ltd. Warranties
1. Our Official authorization, sanction, or warrant against our painting, texture and drywall from; peeling cracking, crazing, intercoat peeling, solvent blistering, wrinkling, fading, flashing.
2. Valid grounds for course of action if due to improper application.
a. An assurance that the goods or finish product or property are as represented quality application of drywall, Texture, and paint will be as promised to high quality.

b. The guarantee that the facts are as stated in reference to an insurance risk or that specified conditions will be fulfilled to keep the contract effective.
3. A guarantee given to the purchaser by ABC Drywall and Paint Ltd. stating that our finished product is of the highest quality, reliable and free from known defects and that ABC Drywall and Paint Ltd. will, without charge, repair within given time limit and under certain conditions. Given invoice is paid in full, No monies owing.
What Sets us
ABOVE ALL THE OTHER
COMPETITION
is our
Absolute
Commitment to the
Highest Professional Proficient Quality,
and
Attention to ALL the Details.
Over 25 Years Of Hands On Experience,
Knowledge, and Innovation.
We Are Second To None! Nobody does it better!
Interior Painting, Exterior Painting, Drywall, Ceiling textures,
New, Renovation, Restoration, Repairs, Refinishing, Repaint,
Professional Interior Painters, and Exterior Painters.

Professional
Drywall Install,
Drywall Finishing,
Professional Ceiling Texturing,

When It Comes To High-Power, Efficiency,
High Quality, Long Lasting Workmanship
We're Number One In Interior Painting, Exterior Painting,
Drywall Installation, Drywall Taping, Finishing,
Drywall Sound Proofing, Ceiling Texturing,
We Take Care Of All Your Details,
Proficient Service ABC Drywall and Paint Ltd.
High Quality Long Lasting results every time,
25 Plus Years In Drywall, Textures, Painting,
Finishing, Refinishing, Repairs, Removal,
New Construction, Renovation, Restoration, Repainting,
Residential Interior Painting, Residential Exterior Painting,

Commercial Interior Painting, Commercial Exterior Painting,
Solid Lacquer, Clear Lacquer, Stain, Latex, Acrylic, Hybrid Oil, Oil, Shellac,
Urethane, Synthetic, Paints, and Coatings.
Drywall Board Install, Drywall Tape, Drywall Finishing, Drywall Refinishing, Drywall Repairs,
New Construction, Finishing, Renovation, Restoration, Repair, Repaint, Refinishing,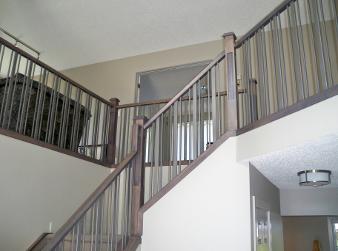 Interior Services,
Exterior Services,
New Construction,
Renovations,
Restorations,
Refinishing,
Finishing,
Repairs,
Interior Painting,
Exterior Painting,
Residential Painting,
Commercial Painting,
Cabinet Finishing,
Wood Finishing,
Elastomeric Stucco Coating,
Living Room Painting,
Kitchens Painting,
Bathrooms Painting,
Wall Painting,
Bedrooms Painting,
Windows Painting,
Doors Painting,
Drywall Repairs,
Staining and Lacquer,
Airless Spray Painting,
Textured Ceiling Painting,
Textured Ceiling Repairs,
Power Wash Services,
Stucco Painting,
Faux Finishes,
Stippling,
Soffit Painting,
Cabinet Painting,
Cement Floor Painting,
Epoxy Floor Coatings,
Wall Paper Removal,