Whether You Need High End or Our Standard High Quality Finishes. We Have Affordable Painting, Drywall, Texture Pricing!

We Know Houses Inside out, If long lasting Proficient Professional Quality is what you're looking for we have you covered.
Call or Text Anytime (403) 615-0913, For Questions Or To Request An Onsite Estimate.

Serving, Calgary, Banff, Balzac, Rocky View County, Airdrie, Crossfield, Carstairs, Didsbury, Olds, Alberta,
Professional Interior Residential Painting Company Calgary,
Calgary Residential Interior Painting Company,
Wall Painting, Ceiling Painting, Baseboard, Stub Cab, Built in, Crown Molding, Custom Paint, Trim, Woodwork, Mill Work, Railing, Spindle, Hand Rail, Cabinet Painting, Cabinet Refinishing, Cabinet Staining, Wainscoting, Staining, Clear Coat Sprayed, Clear Lacquer Finish, Solid Color Lacquer Finish,
Proficient Interior Painting Service, Master Interior Painters, Interior Painting of New Properties, and Interior Painting of Old Properties, Residential Interior Paint Company, Commercial Interior Paint Service, Interior Refinishing, Repairs, Restoration, Renovation, Refinishing,
Professional Exterior Residential Painting Company Calgary,
Calgary Residential Exterior Painting Company,
Wood Painting, Wood Staining, Deck Painting, Deck Staining, Stucco Painting, Stucco Repair, Siding Painting, Siding Repairs, Siding Refinishing, Trim Painting, Window Trim Painting, Hand Railings, and Spindles, Pressure Washing, New, Old, Proficient Exterior Painting Service, Exterior Painters,
Residential Exterior Paint Company, Commercial Exterior Paint Service, Exterior Refinishing, Exterior Repairs, Exterior Restoration, Exterior Renovation, Exterior Pressure Washing, Fence Painting, Fence Refinishing, Exterior Clear Coats, Semi-transparent Stains, Solid Stains, Elastomeric Stucco Coating,
ABC Drywall and Paint Ltd, Proficient Residential Painting Company Calgary,
Drywall, Ceiling
Texturing, Interior Painting,
New Construction, Renovated Properties.
Residential Interior Painting, Residential Exterior Painting,

Commercial Interior Painting, Commercial Exterior Painting,
Latex, Acrylic, Hybrid Oil, Oil, Shellac, Solid Lacquer, Clear Lacquer, Water Based Lacquer, Coatings,
Stains, Semi-Transparent Stains, Solid Stains, Hybrid, Coatings,
Clear Epoxies, Solid Epoxy, Varathane, Urethane, Synthetic, Paints, Stains, Coatings.
New, Renovation, Restoration, Repairs, Refinishing, Repaint,
ABC Drywall and Paint Ltd,
Professional High Quality Long Lasting Results Guaranteed,

New Construction, Finishing, Renovations, Restorations, Repairs, Repaints, Refinishing,

What Sets us ABOVE ALL THE OTHER
COMPETITION is our Absolute
Commitment to the Highest
Proficient
Professional Quality,
and Attention to ALL the Details.
Over 25 Years Of Hands On Experience,
We Are Second To None! Nobody does it better!
What differentiates us from All the competition is our commitment to the Highest Quality, and attention to every single detail. From masking, to preparation in fixing defects such as( Nicks, Dings, Scratches, Wall Damage, Nail Holes, Tape Lines,) Superior uniform finishes non flashing walls, Straight lines.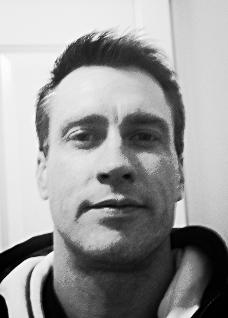 We Take Care Of All Your Details,

ABC Drywall and Paint Ltd.

We Only Use High Quality Products and materials from
Premium Product and Material Manufacturers.
Our ability to answer every question you have relating to painting, drywall, and texturing.