Standard High Quality Finishes or High End. We Have Affordable Prices on Painting, Drywall, Texturing.

If long lasting Proficient Quality is what you're looking for we have you covered.

Call or Text Anytime (403) 615-0913, For Questions Or To Request An Onsite Estimate.

Serving, Calgary, Banff, Canmore, Balzac, Rocky View County, Airdrie, Crossfield, Carstairs, Didsbury, Olds, Alberta
When It Comes To High Power, Efficiency, High Quality, and Long Lasting Workmanship, We're Number One!
Professional Drywall Contractors Calgary,
Professional Residential Drywall, Commercial Drywall
Drywall Installation, and Finishing Calgary.
Drywall Board Installation, Drywall Taping, Drywall Skimming, Drywall Refinishing, Drywall Repairs, Drywall Sound proofing, Drywall Ceiling Refinishing, Drywall Wall Refinishing, Level 0, 1, 2, 3, 4, 5, Drywall Finishes, Flat Ceiling, Level 5 Drywall Finish, Primed, and 2 Top Coats Spray Painted), Proficient Ceiling Drywall, Wall Drywall Services, Drywall sound proofing of Walls, and Ceilings, Full Drywall Services New, and Old Properties, Drywall Refinishing, Drywall Repairs,
Professional Ceiling Texturing Contractors Calgary,
Professional Residential Textures, Commercial Textures.
Ceiling Texturing Calgary,
Texture, Ceiling Texture, Knockdown Texture, Popcorn Texture, Splatter Texture, Stipple Textures Removal, Popcorn Textures Removal. Ceiling Texture, Ceiling Repairs, and Ceiling Refinishing, Wall Textures, Ceiling Textures, Proficient Ceiling Texture, Wall Texture Services, Ceiling Texturing New, and Old Properties, Residential Texturing Company, Commercial Texturing Service, Ceiling Texture Refinishing, Ceiling Texture Repairs, Ceiling Texture Restoration, Ceiling Texture Renovation,
ABC Drywall and Paint Ltd,
Professional Proficient High Quality Long Lasting Results Guaranteed,

Over 25 Years Of Hands On Experience,
We Are Second To None! Nobody does it better!
What Sets us ABOVE ALL THE OTHER
COMPETITION is our Absolute
Commitment to the Highest
Proficient
Professional Quality,
and Attention to ALL the Details.
What differentiates us from All the competition is our commitment to the Highest Quality, and attention to every single detail. From masking, to preparation in fixing defects such as( Nicks, Dings, Scratches, Wall Damage, Nail Holes, Tape Lines,) Superior uniform finishes non flashing walls, Straight lines.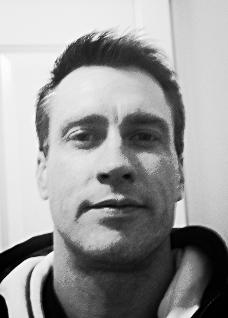 We Take Care Of All Your Details,

ABC Drywall and Paint Ltd.